CityForce offers a variety of products with different features, but if you're a permit technician looking for an easier way to manage and track permits, IMPACT is the perfect system for you.
CityForce IMPACT is our database application & information manager for parcels, contractors and transactions
With our Building Permit Inspection and Tracking software you can:
Reduce time spent in the office, minimize errors and maximize revenue
Self-managed classification types
Assign & schedule inspections
View all property & permit history by parcel/address
View contractor information by permit/entity
Easily search for any information you need, like approvals
Review automated notice letters & escalations
Custom reporting & dashboards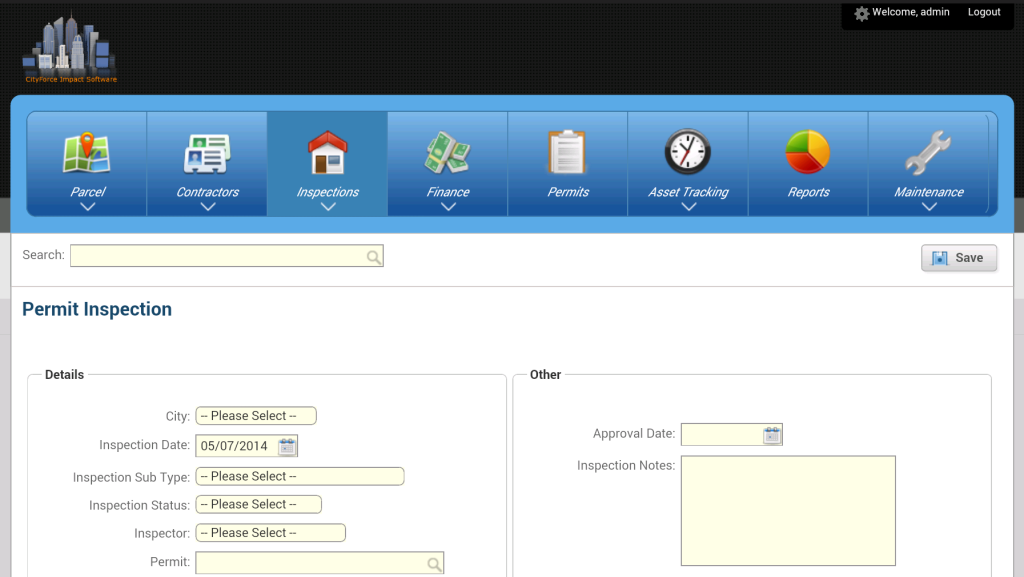 With IMPACT, users are able to view and manage all details regarding permits. Search for contractors and choose which contractor you'd like to select. There are even tabs that allow you to view contractor types, contacts, registrations and permits. City, date, type, status, inspector and approval notes are all ready to input information so that you have all the details necessary to handle permits. IMPACT is essential for residential and commercial building inspectors!
Watch our IMPACT tutorial here:
We know CityForce's IMPACT tool is the
best

system for your office to upgrade to - what are you waiting for? Sign up for a live CityForce demo today or get a price quote and start managing your city more efficiently!