At Envision Charlotte of Charlotte, North Carolina, energy efficiency is everything! The organization has helped the city reduce costs, become more ecologically friendly and has helped put Charlotte on the globally recognized SMART City map.
As a public-private-plus initiative that bundles innovation and technology for the greater good of the community, Envision Charlotte works to improve residents' quality of life. The greater goal of Envision Charlotte is to make a change that doesn't only affect their cities but cities across the U.S. as well. The program launched in 2011 and seeks to reduce energy emissions while increasing energy efficiency solely through behavioral changes.
The program focuses on targeting local buildings. EC was able to introduce 61 of the largest commercial buildings in Charlotte to reduce their consumption by 20% over the next 5 years, as reported by Meeting of the Minds. A 19% reduction in energy consumption resulted in $26 million in savings! This is the equivalent of removing over 11,000 cars from the roads.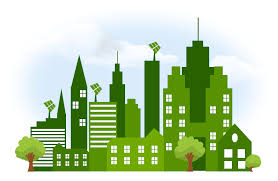 Envision America and EC have helped bridge the gaps between our nation's private sector and urban communities. The By Cities for Cities Conference will be held in Charlotte this upcoming June. Topics will include governance, safety, waste, water, transportation, energy and focused dialogue between cities. Here at CityForce, we love SMART cities and municipalities who are working towards a smarter, healthier and more advanced future. As the new year approaches, we hope you consider management software as part of your initiative to advance!
CityForce is an innovative software suite that helps you manage your city more efficiently
Manage, schedule, and review inspections and permits, automatically generate custom reports, and handle payments - all in one place, all with CityForce. We have 3 products designed to assist your city: IMPACT, INSPECT & CONNECT.
INSPECT
[Work From The Field]
Doing field inspections? Our INSPECT mobile app lets you take photos, record notes, and review prior inspections - all from your smart phone or tablet.
IMPACT
[Manage the Process]
Our IMPACT web app manages all of your inspection data from the cloud. IMPACT manages zoning, permitting, building inspections, and code enforcement.
CONNECT
[Citizen and Contractor Portal]
CONNECT is a one-stop online portal that lets you collect fees, request permits and building inspections, and see statuses - all from a convenient web app.
We say you should pick CityForce not because we just work, but because we work the best and we stand behind that promise. Our automated requests reduce support time (clerical workload) by up to 30% and our automated inspections decrease office time (increasing field time) by up to 15%. CityForce also reduces rework, by eliminating errors, by up to 50%. CityForce even saves time by having all information in one place and making searches for that information easy to do. Typically CityForce software will be less than 1% of your annual budget!
Ready to take your city to the next level? Contact us today!