Residents of San Bernardino can now submit their projects to the city from the comfort of their home
Yet another city has chosen to go digital and implement an online permitting system. Inland Empire Community News (IECN) reported that San Bernardino has decided to begin using the new system to make it more convenient for the city's residents. Tracking, submitting proposals, and monitoring projects in a quicker, more organized manner is enough to convince SB's management to optimize their city.
"Homeowners and builders taking on a new roofing project, installing a new patio cover, swimming pool, or water heater can use EZ Online Permitting to submit an application for the necessary permits.

EZ Online Permitting allows users to submit applications, pay fees and upload plans all in one place. Applicants can monitor the progress and cost of projects in real time from anywhere the internet can be accessed,"
IECN reported.
Another benefit for the city's residents lies in the transparency of going digital. "[The online permitting system] provides the public with improved access and transparency in the land development and building permitting process," the press release read.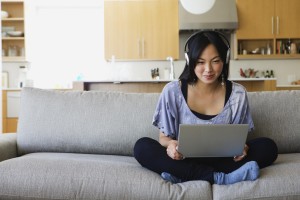 Here at CityForce, we love to brag about the awesome, user-friendly features of our innovative software suite, but the transparency aspect of going digital could possibly be the best benefit of all. With an online permitting system, city management puts the power back into the hands of the citizens. They submit their proposals and can keep tabs on what documents have been approved, what fees must be paid, and when certain materials are due. CityForce's INSPECT and IMPACT apps were created for you - allowing you to streamline your program and permit inspector's workflow. Our CONNECT app is our citizen portal, created for enhanced customer interaction.
All 3 database applications are compatible with iPhones, iPad and Androids and can be accessed 24/7. Our streamline process ensures that managing permits, inspections and payments has never been easier - and it's all in one centralized location! We provide custom integration into existing systems, so don't let the switch intimidate you. Our support team is always available to walk you and your team through any issues, comments or concerns.
With so many benefits, it's easy to see why so many cities are finally adopting online permitting systems!
CityForce is affordable (generally less than 1% of your annual budget) but saving money isn't the only reward. CityForce can save you a LOT of time that is usually spent on the mundane tasks of working with old fashioned paper processes. CityForce has been proven to:
Reduce clerical workload by 30%

Increase inspector field time by 15%

Reduce time spent in reworks due to errors by 50%
San Bernardino just switched - are you ready to optimize your city?
Contact us today for a quick, custom price quote or a demo performed by one of our support team members. The world gets more tech-savvy every day, isn't it time your city went digital?