CityForce was created with one goal in mind:
manage your city more efficiently.
With the ability to manage inspections, generate custom reports and handle payments all in one place, it's easy to see how cities who already use CityForce are truly benefiting from the software. As of today, we're just one week away from summer! The days might feel longer as you sit at your desk, filing through permits and longing to be sitting in the sunshine, running through the sprinkler with your kids or taking your dog on a nice long walk. We've all been there! While we can't call up your office and ask that they implement a 9 week long summer break, we can show you the benefits of using our 3 CityForce products and how it will save you enough time to be able to enjoy those summer activities:
INSPECT
Inspect is the perfect solution for field inspections! Our mobile INSPECT app allows you take photos, record notes and review prior inspections all from your smartphone or tablet! The CityForce Mobile App syncs from the field back to the office, saving potentially an hour a day in travel time. Some county inspectors claim they save 2 hours or more; city inspectors may save 1 hour.
IMPACT
The IMPACT web app helps by managing all of your inspection data from the cloud. IMPACT manages zoning, permitting, building inspections and code enforcement. The Inspection Module, that has standard and customized reports that automatically populate correctly and can be emailed directly to all who need them, saves at least 1 hour a day. This is according to the admins who tell us they generally work with this. Inspectors cut way down on their paperwork as well, since most reports generate automatically.
CONNECT
CONNECT is a one-stop online portal that lets you collect fees, request permits and building inspections, and view statuses - all from a convenient web app! Our Citizen Portal, which is free to cities who use CityForce, frees up at least 30-60 minutes per day, according to office staff who don't have to do the paperwork involved in collecting permit fees, registration fees, permit applications, etc. Anything regarding a fee can now be done online!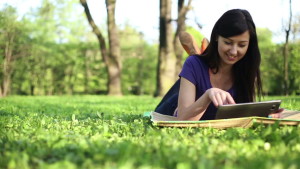 with the extra 8-10 hours a week that CityForce can save you, what will you do? We've gathered some fun summer ideas below:
ready to plan your summer of fun? request a live demo today - start saving time & working more efficiently with CityForce!