Following the devastating effects of hurricane Irma, Orlando's Office of Emergency Management (OEM) has received a $7,000 grant.
OEM was awarded the grant by the FY2017 Citizen Corps and Community Emergency Response Team (CERT) Program. The grant money will be used towards Orlando CERT teams preparedness exercises and training, which helps keep local communities prepared to act in case of an emergency. The grant was a result of funding from FEMA Emergency Management Performance Grant. Read more on the grant at Orlando's Political Observer.
The grant money couldn't have come at a better time following the effects of the hurricanes that have caused flooding, electrical outages and damage throughout the streets of Orlando. As the United States has experienced multiple natural disasters throughout 2017, city management must ask their offices if they are truly prepared for natural disasters. If a tornado or flood hit your town, how would your team bounce back? It goes beyond keeping a survival kit on hand and knowing your evacuation route. Is your city equipped with the most up-to-date software systems that can withstand any storm?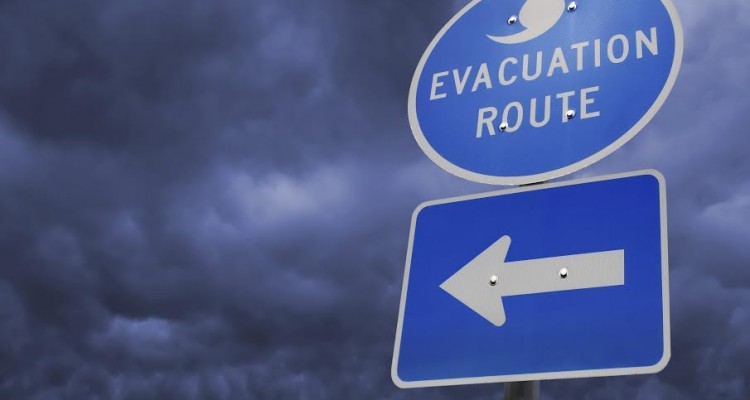 CityForce is an innovative software suite that helps you manage your city as efficiently as possible. Schedule and monitor building inspections, manage applications and payments, perform building site inspections and track permits - all from one centralized location. CityForce is the best solution for progressing cities and municipalities who value staying up to date with technology and utilizing a user-friendly system to save time and money.
After realizing the devastation caused by natural disasters, city employees may stop and ponder their course of action if said emergencies happened to them. What does your current office look like? Do your employees sit at disheveled desks with files and forms sprawled across their space? Do you have a room dedicated to storing dusty files and outdated permits processed fifty years ago? Lots of paper means lots of easily lost or damaged materials that could be wiped out in an instant during a natural disaster.
With CityForce, you're able to access all the necessary information (including inspector transactions, payment due dates, building inspection history, etc.) 24/7. No need to waste even more time shuffling through file cabinets to find the information you need. With CityForce, your city's most important documents are on hand and because they're easily accessed via smart device, they travel with you.
Along with the ease of transporting or reviewing files, CityForce includes an INSPECT portal (for inspectors) and CONNECT, a citizen portal. Your inspectors, your employees, your friends - they're able to go about their tasks quickly and more efficiently by using our software suite. Notice letters, complaint filings, contractor registrations - you name it, we've designed an easy way for you to handle it.
In addition to helping your city year round, in the event of an emergency, all of your materials would be safely stored. When natural disasters occur, you're worried about your family's safety - not the local coffee shop's latest inspection checklist. But when the storm passes, you may find yourself without those important documents. It's time to decide if your current permitting system is as reliable, user-friendly and affordable as ours. No matter what happens, CityForce is ready to assist your city.
Stay prepared, stay up-to-date: choose CityForce.
Set up a live demo today.