CityForce INSPECT is our mobile Inspection application, designed to streamline your program and permit inspector's workflow.
Put Your Inspectors in the Field, not the Office by utilizing any Mobile Device (Smart Phone, Tablet, iPad, Laptop, etc)
No need to use your Data or Wifi, With sync options, your inspectors will love the time they save.
Reduce Cycle Time, Reduce Errors, Increase Revenue
Inspection Schedules and Reminders Mobile Picture Uploads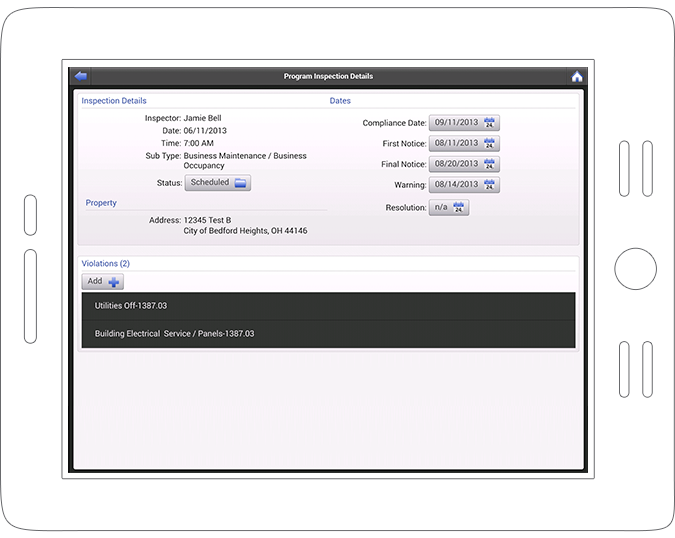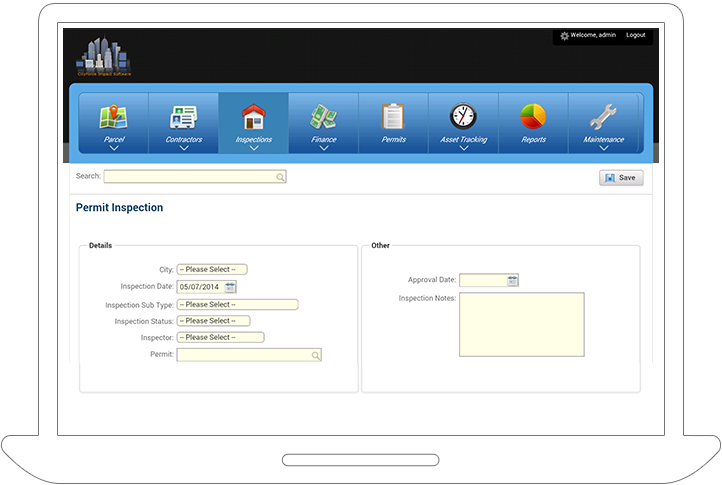 CityForce IMPACT is our database application & Information Manager for Parcels, Contractors, and Transactions With our Building Permit Inspection and Tracking software you can
Reduce Cycle Time, Reduce Errors, Increase Revenue
Tabbed View of All property and permit history by parcel and address and contractor information by permit and entity
Quick search for fast, easy searches and Streamlined Workflows and Approvals
Automated Review Routing as well as Automated Notice Letters and Escalations
Inspection Scheduling and Assignment
Self-Managed Classification Types
Custom Reporting and Dashboards
Perfect For Residential and Commercial Building Inspections
CityForce CONNECT is our citizen portal, designed for enhanced customer interaction
Reduce the Time Spent on Clerical Activities and allow 24/7 Access to Your Department. Connect Reduces Cycle Time, Reduces Errors, Increases Revenue.
Customers have access to request:
Contractor Registrations
Permit Applications & Complaint Filings
Notice Letters from Database
Permit Status and Agendas
Online Payments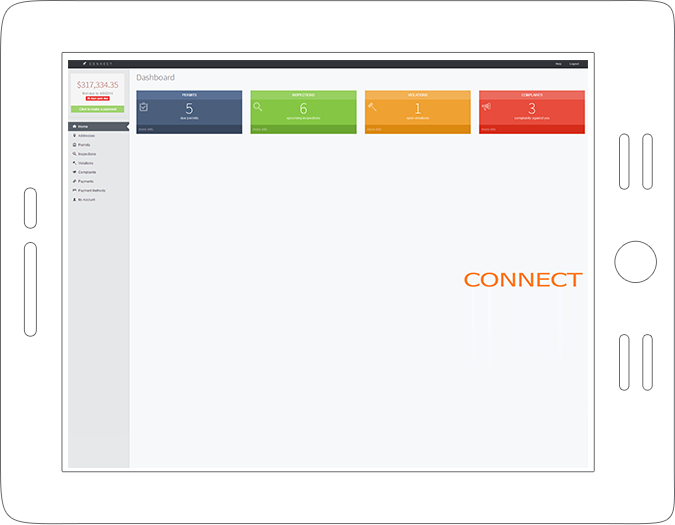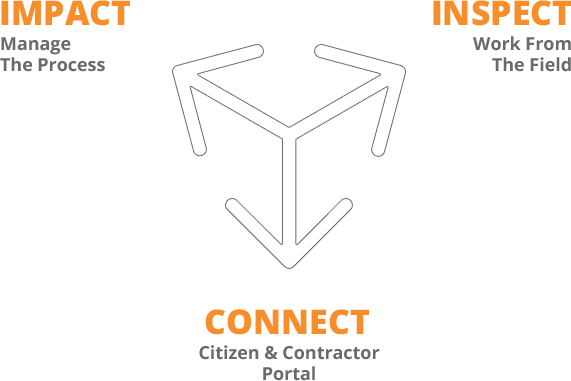 CityForce INTEGRATE is our custom service, designed to help maximize your existing investments
Get the most out of your current infrastructure
GIS Integrations
Microsoft Integrations
Financial System Integrations
Reduce Cycle Time, Reduce Errors, Increase Revenue