Add Users To A Municipality
In order to have access to a municipality's data, each CityForce system user must be associated with the municipality(s) they are assigned to.
To access municipality setup, hover your mouse over "Maintenance" on the top menu bar then click on "Municipality"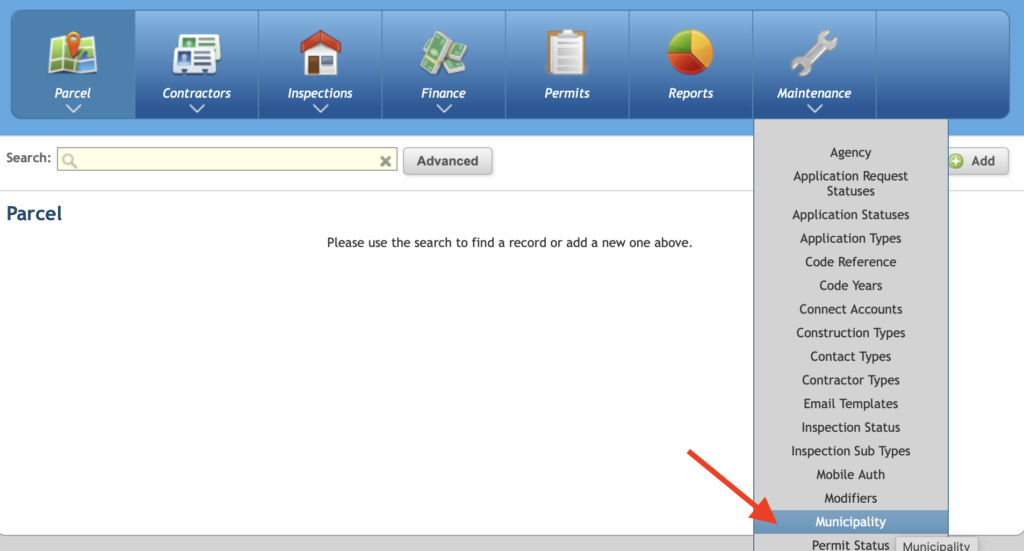 This will produce a list of municipalities that have been setup in your CityForce system. Alternatively, you can add a new municipality.
Determine which municipality you need to add the user to and click the green arrow to navigate into the municipality record.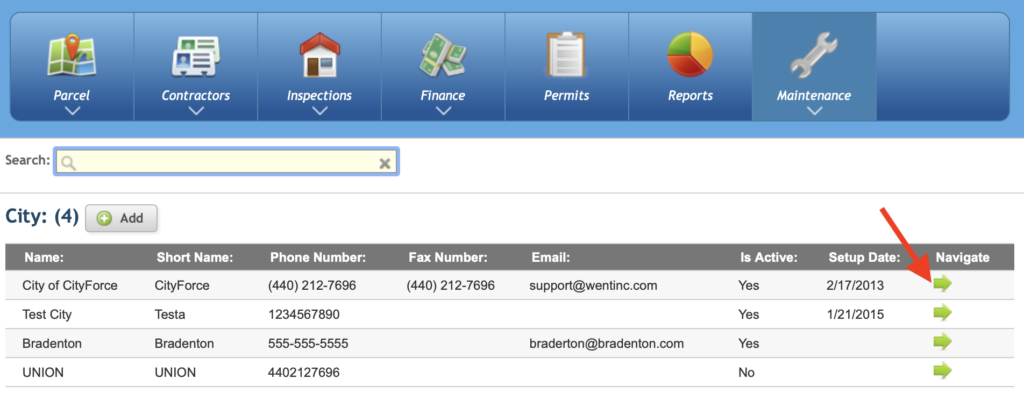 Scroll down to the bottom of the municipality record. There are three tabs which are used for department and employee setup. The "Departments" tab contains a default building department. If you require additional departments to be added please contact support.
Click on the "Titles" tab. Using the "Add" button, add one record for each title that is applicable to the municipality.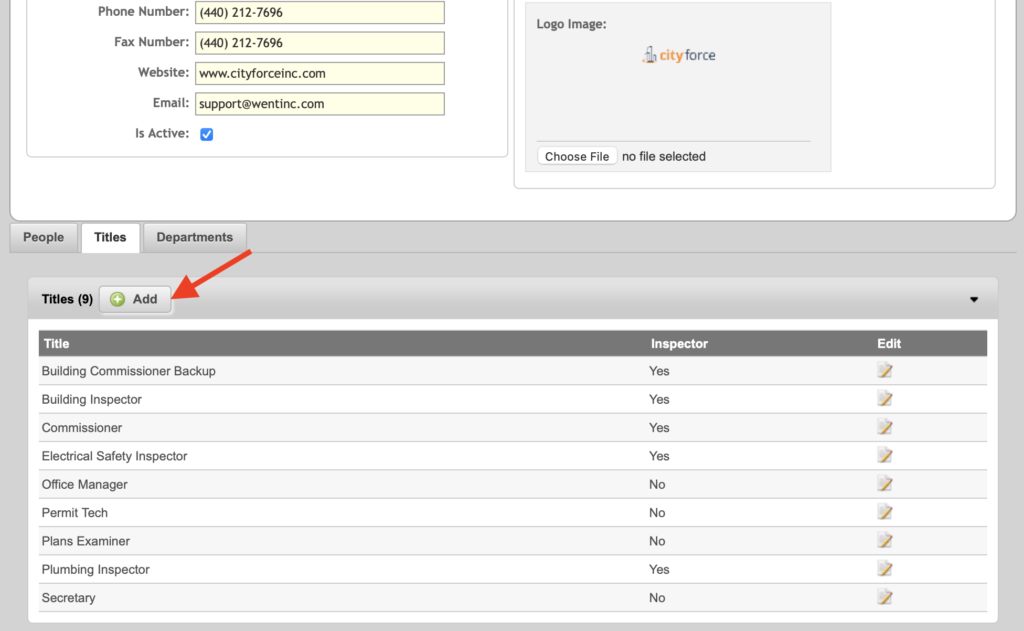 Click on the "People" tab. Using the "Add" button, add one record for each system user who needs access to this municipality's data. Note that the user account setup, Titles, and Departments must already be setup prior to this step.
Complete the fields to give a user access to the municipality's data:
Select the appropriate department from the drop-down menu
Place your mouse curser in the "Person" box. Begin typing the user's name and press enter to search. The system will search all user records and return matches.
If desired, complete the certification expiration date, appointed date, and upload an image of the person's signature for use on official documents.
Click Save to complete the setup.