The Code Years screen allows documentation of the code years being used by the municipality. To navigate to Code Years, on the top menu hover your mouse over Maintenance, then click on Code Years.

This will open the Code Years screen.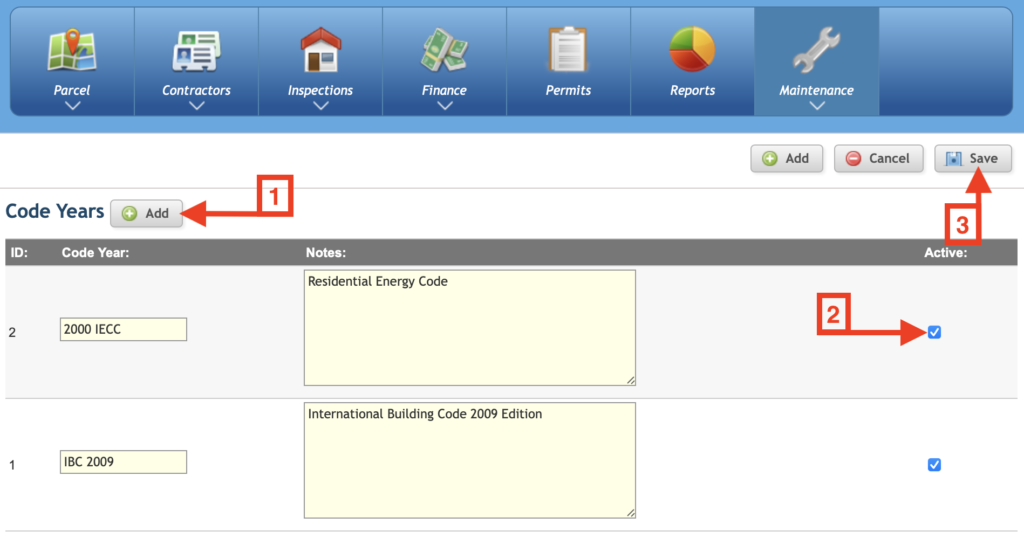 To add a new code year click Add. [1]
To deactivate a code year that is no longer applicable, uncheck the box in the Active column. [2]
To edit an existing code year, simply type the changes into the Code Year or Notes box.
When all changes are complete click Save. [3]