Connect Account Administration
Connect Account administration allows you to view and manage all Connect online accounts associated with your CityForce system. To access this feature, use the main menu to hover your mouse over Maintenance, then click on Connect Accounts.

This will display a list of all Connect online accounts associated with your system.
The dashboard account display shows basic information such as the user's name, contractor or homeowner status, and company name.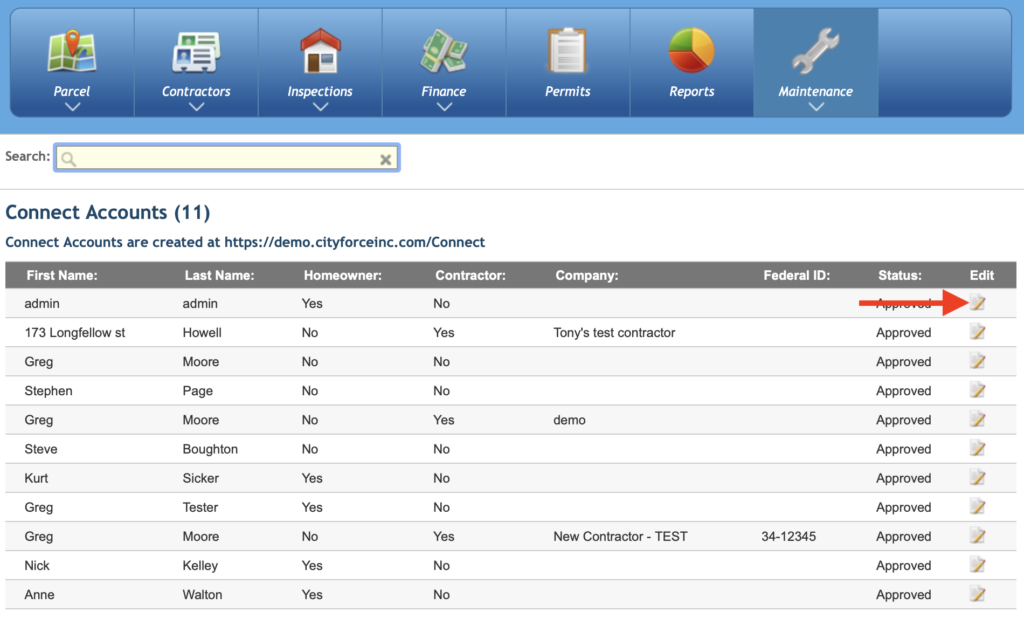 You can add additional details to an account, or revoke / delete access to a Connect online account by clicking the record's  Edit tab.

To associate the user with a contractor, use the Contractor search field to search for a preconfigured contractor record, then check the Contractor box in the Account Type field.
To remove or delete access to the system, use the status drop-down menu to set the status to Rejected, then uncheck the Login Allowed box.
To reset a Connect user's password, click the button that says Re-Send Welcome Email. This will send the user an email link to reset the forgotten password.