Connect Permit Application Setup
The Connect permit online application process can be customized to each individual permit type.
To customize the online permit application process for a permit, find the permit you wish to customize on Permit Type screen. Use the green arrow to navigate into the Permit Type record. Within the record, scroll down to the text fields and use the text editing tools to add messages to the fields if desired.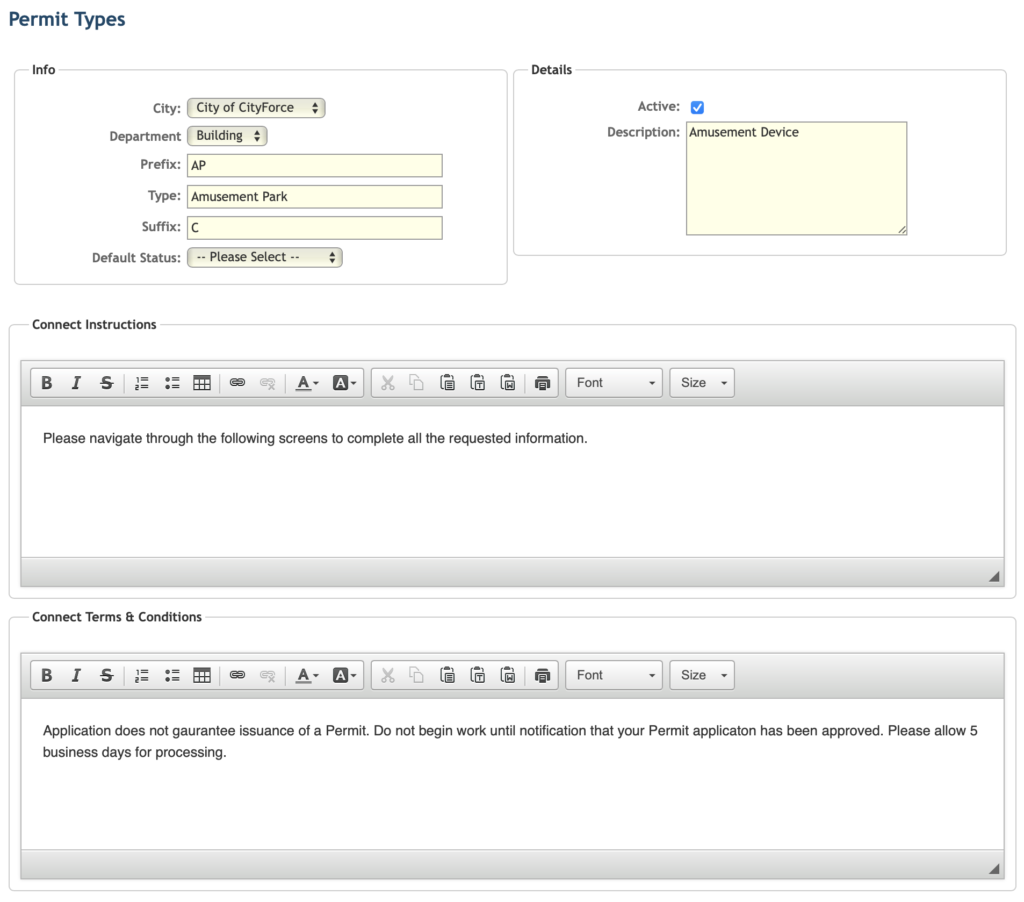 Connect Terms and Conditions appear as a pop-up box that must be agreed to before a user can begin a permit application.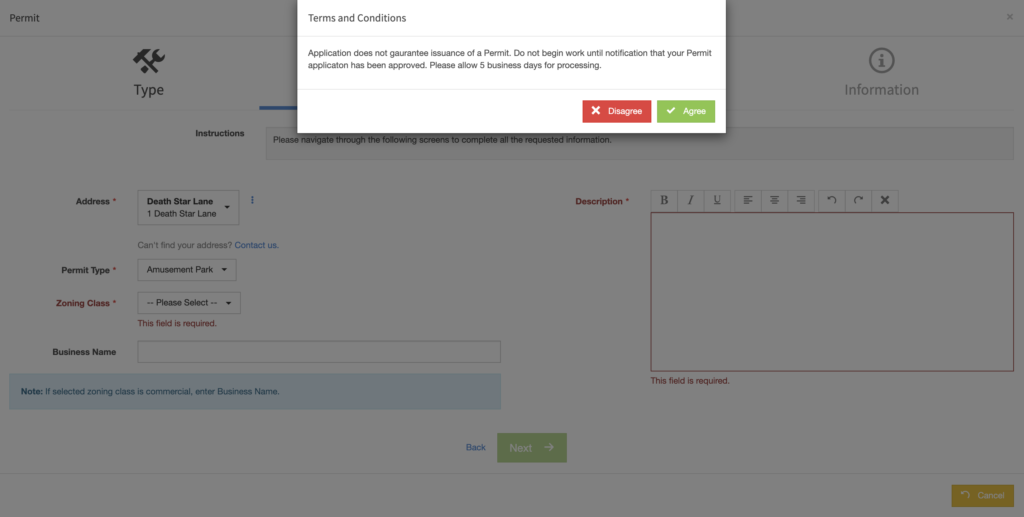 Connect Instructions are displayed on the first page of the online permit application. This can contain any text that you believe is useful to the application process.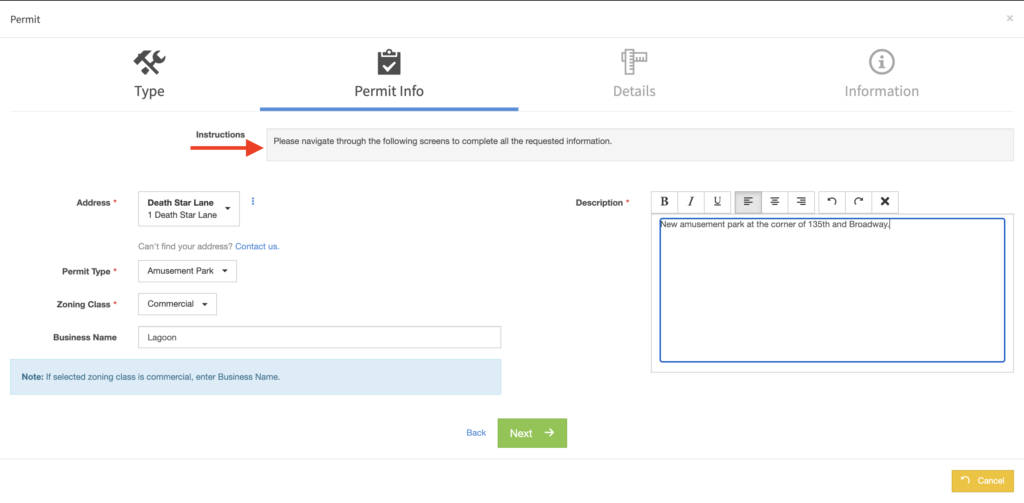 Next, scroll down to the tabbed area at the bottom of the Permit Type screen and click on the Default Questions tab. Any question added to this section will display on the online permit application for this Permit Type. Questions can be added, edited, or deleted here. Use the Add button to add a new question to the application. Use the edit and delete icons to change or remove questions from the application.
Scroll back to the top the page when finished and click save at the upper right corner of the screen to complete all changes.