Municipality setup is the area where each CityForce municipality is created. At least one municipality is required, but multiple municipalities can be setup when needed. Municipality setup includes the following details:
Municipality name, address, and contact information
Logo
Departments
Staff titles
User access
To access municipality setup, hover your mouse over "Maintenance" on the top menu bar then click on "Municipality" [1]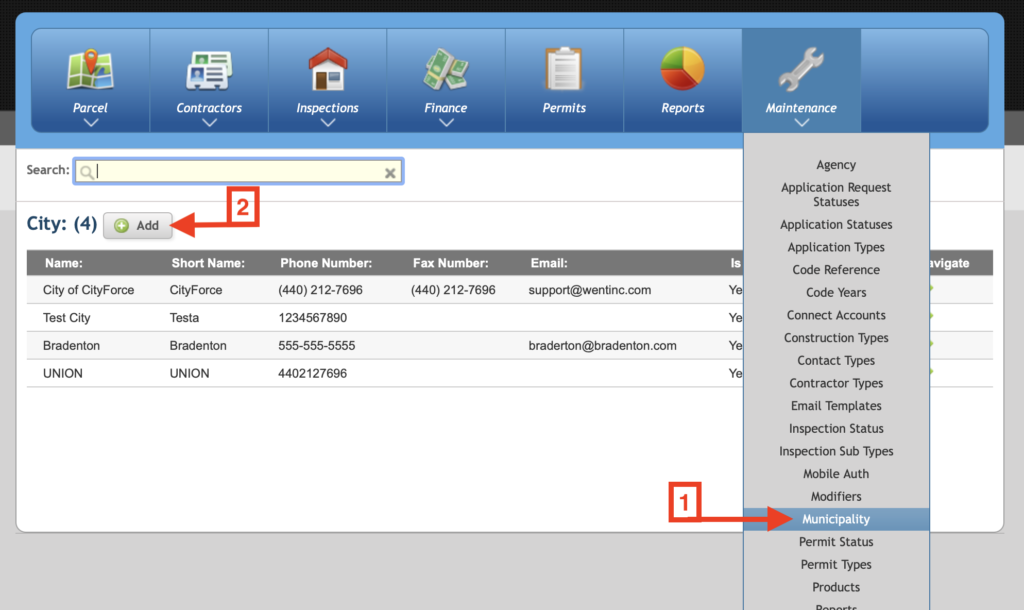 Click the "Add" button to add a new municipality. [2]
Complete the details fields and add a setup date. To add a logo, click on "Choose File" within the logo box and search for the relevant logo file on your hard drive.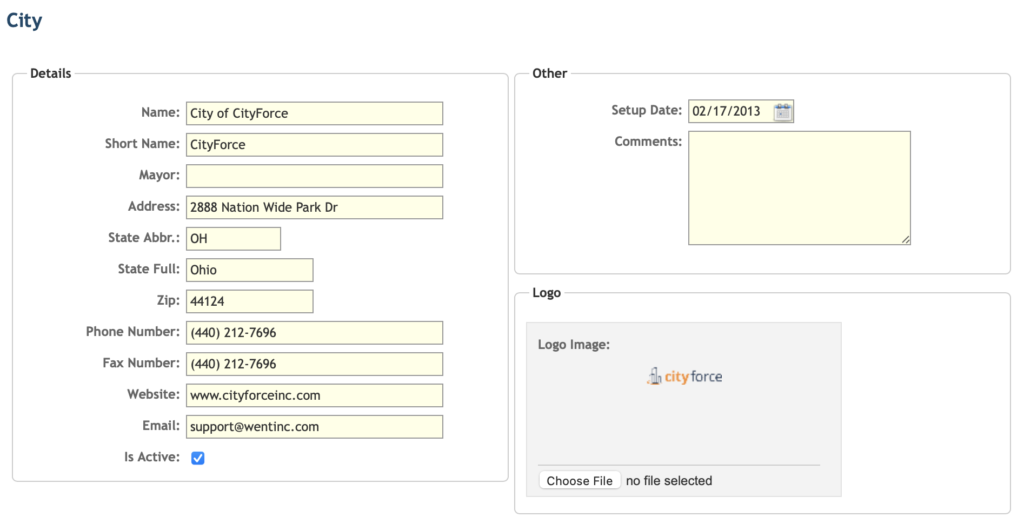 Click Save in the upper right corner of the screen.
Complete the municipality setup process by adding users to the municipality.