All reports within CityForce are fully customizable. Report customization is only available to users with administrator access. The access report customization, hover over the Maintenance menu and then click on Reports.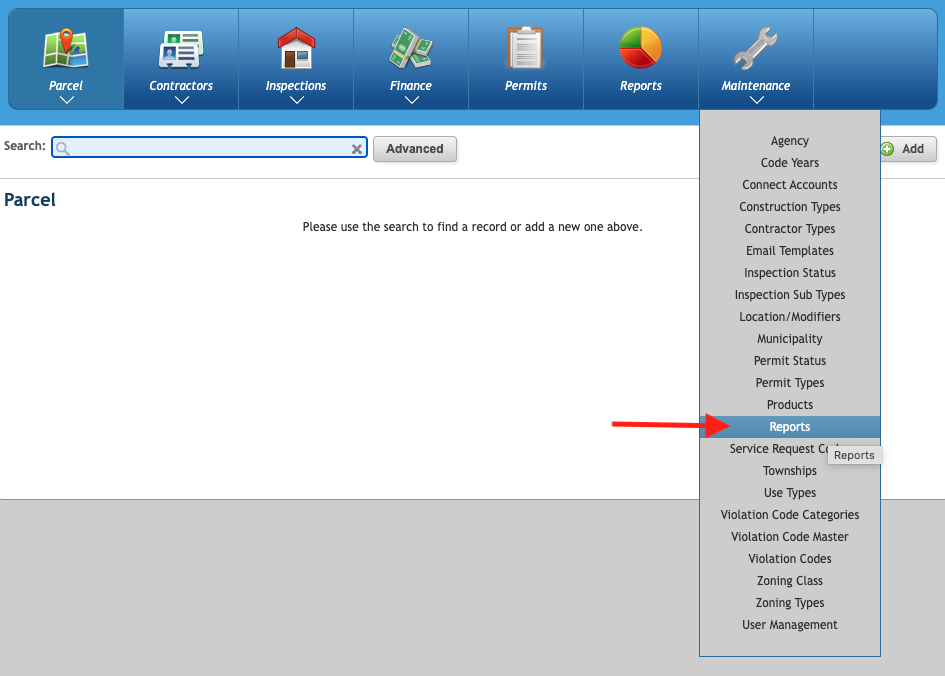 Find the report you wish to customize in the list, then click the green arrow to navigate into the report. If you need a new report or a variation of an existing report please contact Wentworth support.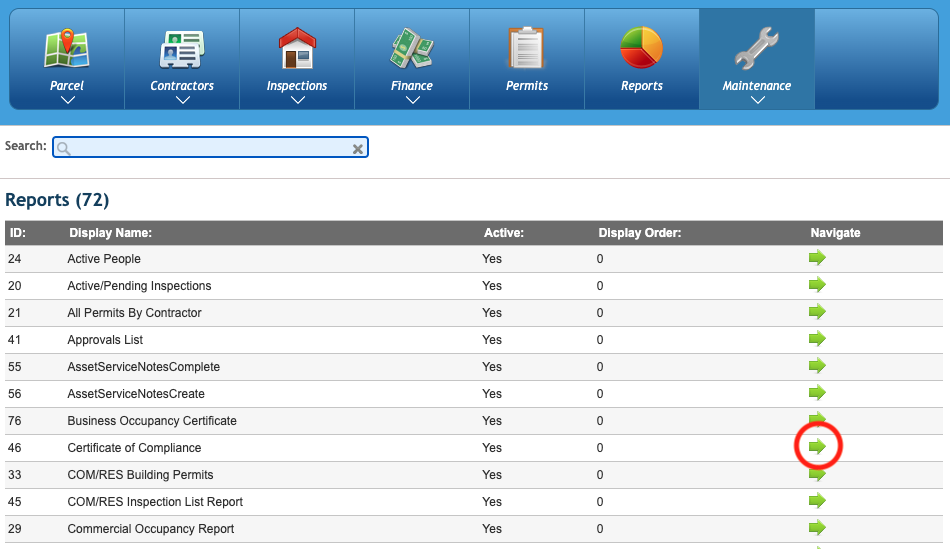 Once inside the report you may edit the display name and description of the report. Note the Report Definition name. This corresponds to the mapping keys for the specific report.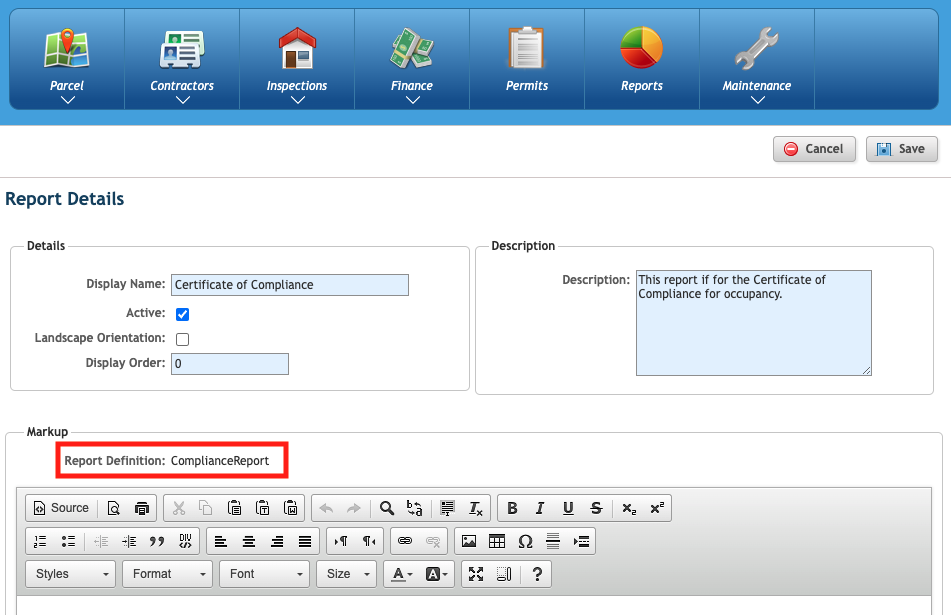 The report editor allows for the configuration of the report. Basic text editors are included for modification of the look and feel. Mapping keys can be used to pull information from the system into the report. Download the complete mapping key reference guide here. Mapping keys must be encased by [# #] as shown in the sample below. For users familiar with HTML, the Source button in the upper left corner of the screen shows the report in HTML.