The Use Types screen allows you to setup all Use Types for the Municipality. To access this screen, use the main menu to hover your mouse over Maintenance, then click on Use Types.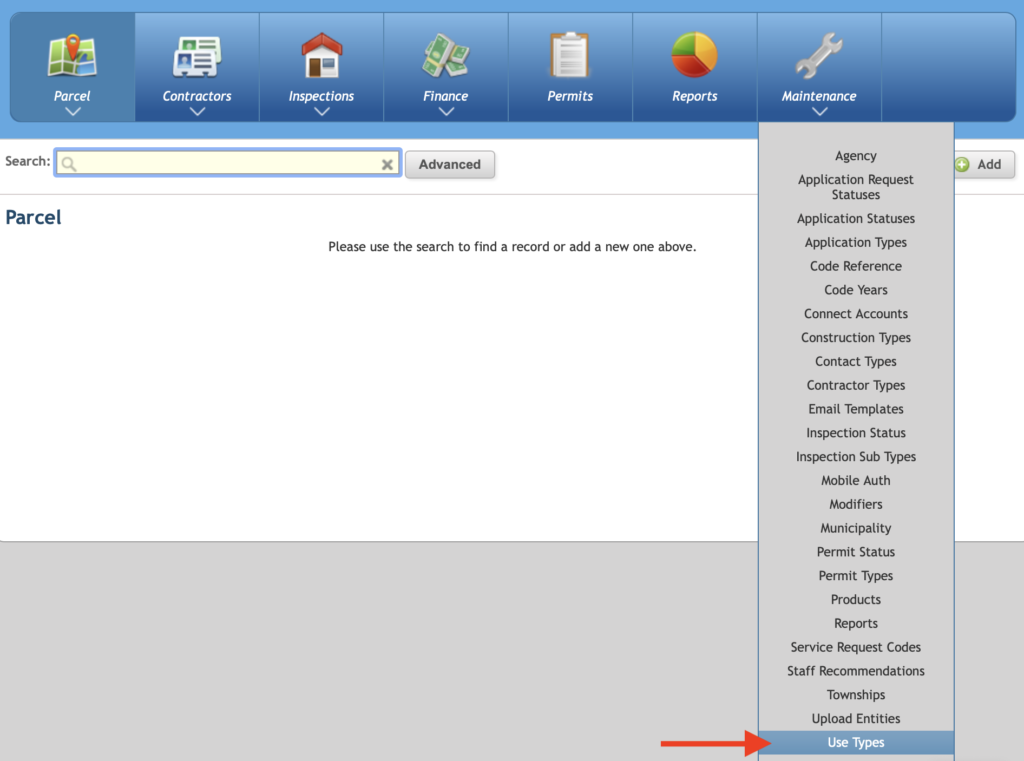 On this screen you can add, edit, or remove a Use Type.
To add a new Use Type, click Add. [1] This will open the add box where you can add the Type code and Category for the new Use Type.
To edit a Use Type, click your curser into the Name box and edit the text.
To remove a Use Type, uncheck the Active box in the Status record. [2]
Click save in the upper right corner of the screen to commit all changes.