To view a list of system users, navigate to the User Management screen. Hover your mouse over Maintenance and then click on User Management.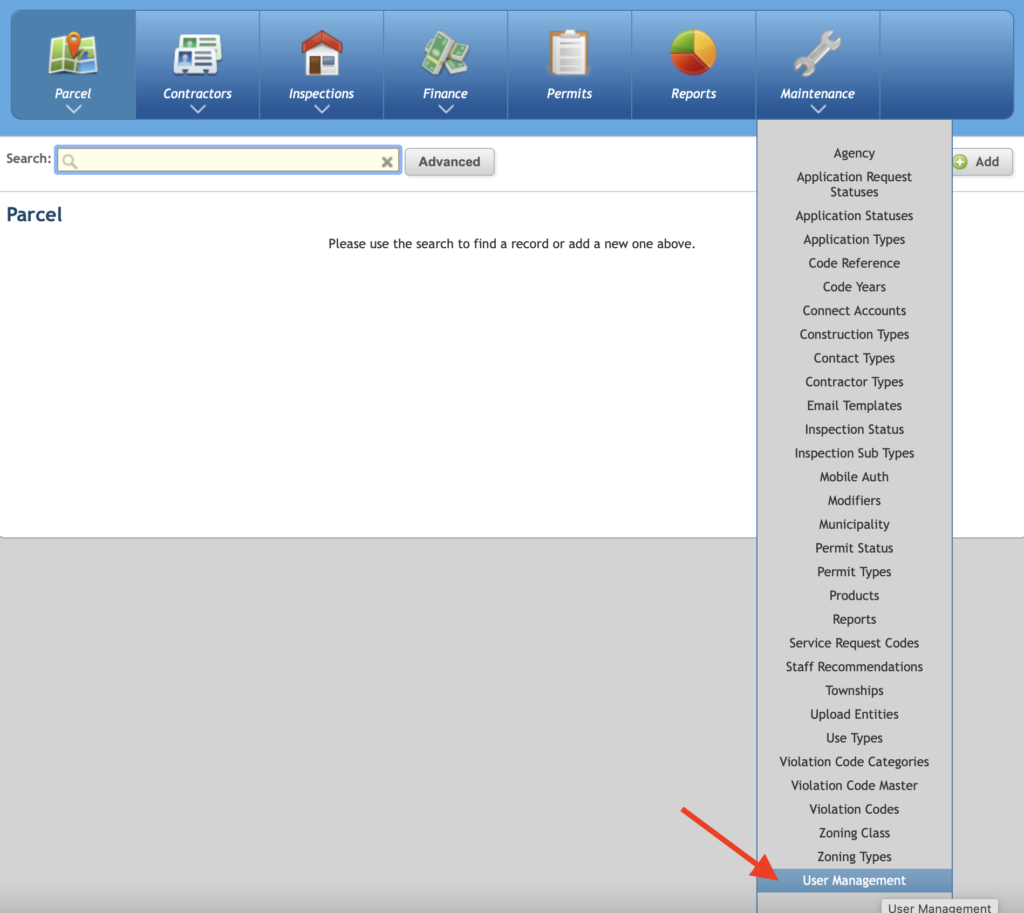 This will display the user dashboard. Information that is available at a glance is name, active status, role, and email. Clicking on the edit icon will allow you to make the following changes:
Edit name
Edit email address
Edit password
Deactivate user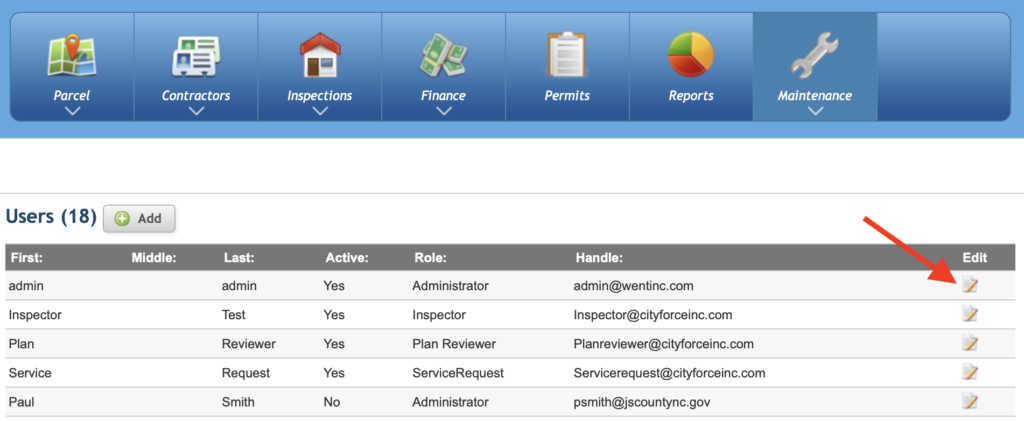 Clicking the edit icon will take you to the User Management screen. On this screen, simply edit the data by typing new data into the applicable fields. When finished click save to complete the edits.